ABE Diploma in Business Management L5 (RQF)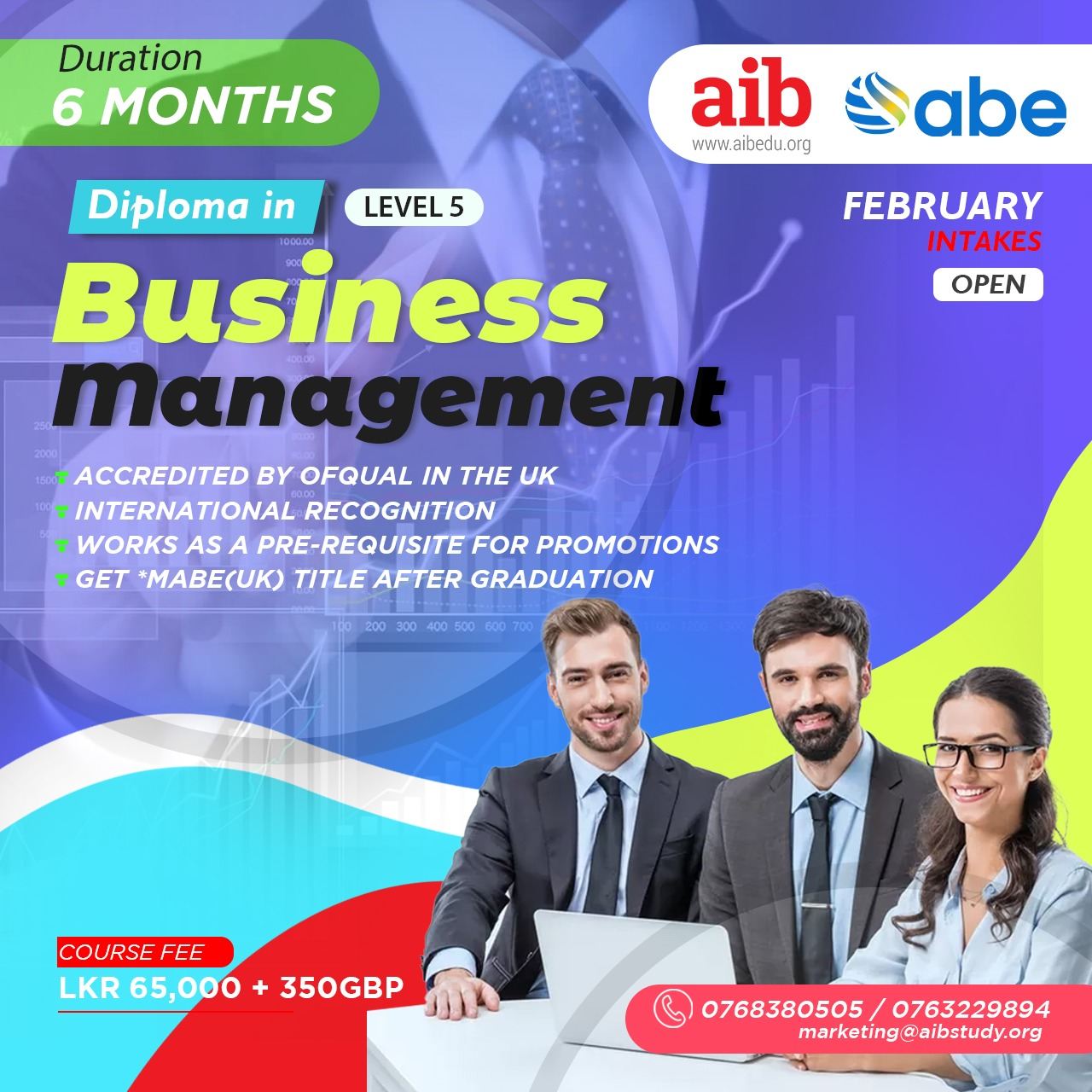 ABE (UK) is a professional body that specialises in Management study. ABE is recognised in 70 countries. This programme allows your employees to be updated with new management theories and skills that are necessary to deal with today's management issues. ABE (UK) is an exam based qualification which is accepted by several banks globally and locally as a pre-requisite for promotions.
ABE Level 5 & 6 programmes are currently taught at AIB Sri Lanka is acceptable to join a Bachelor's degree top-up or MBA.
Features at AIB Sri Lanka
Experienced panel of lecturers
Dynamic study environment
One-on-one attention from the lecturer
Enhanced learning
More interaction between student and lecturer
Better results, less dropouts
Classes are scheduled as to not disrupt personal or work
Extra support provided by lecturer if needed

Classes will be conducted via online due to the current situation