ACCA + B.Sc with Exemptions for AAT students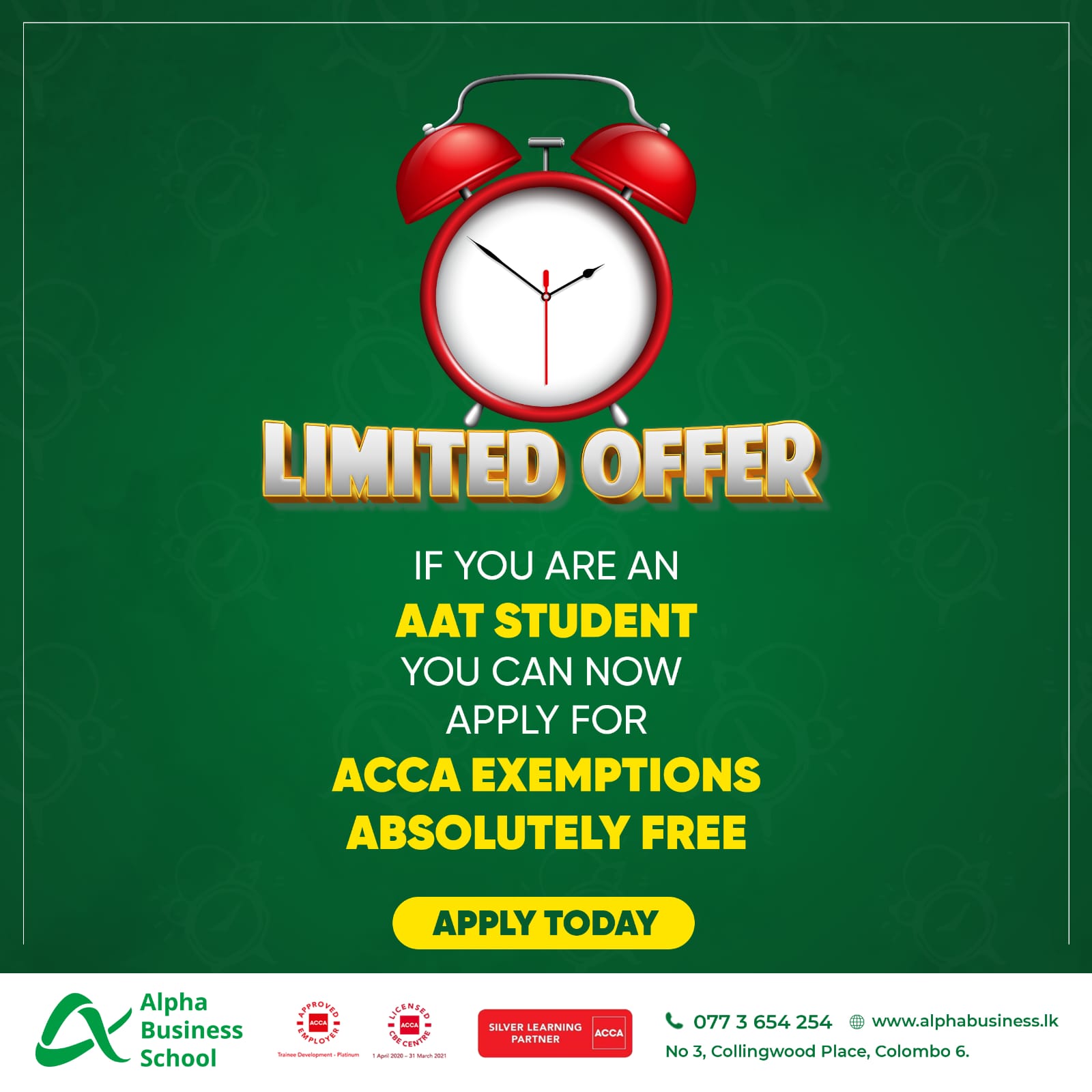 Join the best Lecturers at Alpha Business School, the Number One ACCA(The best Accounting qualification in the world) Institute in the country and be a Graduate and be Professionally Qualified at the same time.
Obtain a BSc with ACCA and get two qualifications together
Free Original ACCA approved Kaplan Study Material from UK.
Free online Mock exams & a seperate revision
Installment Plans.
Online or Face to Face Classes - Weekday & weekend batches
Learn from the Best - The World & Sri Lankan Prize Winner Producing Most Experieced and Qualified ACCA Lecturers in Sri Lanka also with high pass rates
The Only ACCA institute with an ACCA Online Learning Platform offering the whole ACCA course in Sri Lanka
Recordings of Live Classe will be provided FREE
Obtain Parrallel Diplomas from Concordia Internaltional University USA
We are an ACCA Approved Tuition provider being awarded Three Accreditations by ACCA
Individual Attention
Guaranteed Job Placements in the Best companies
Scorlarships for MBA awarded at the graduation for ACCA complete students
When Selecting a course cosider - Time, Cost, Multiple Qualifications, University with a Rank, World Recongnition - This course gives you everything