Automobile Mechanic NVQ 3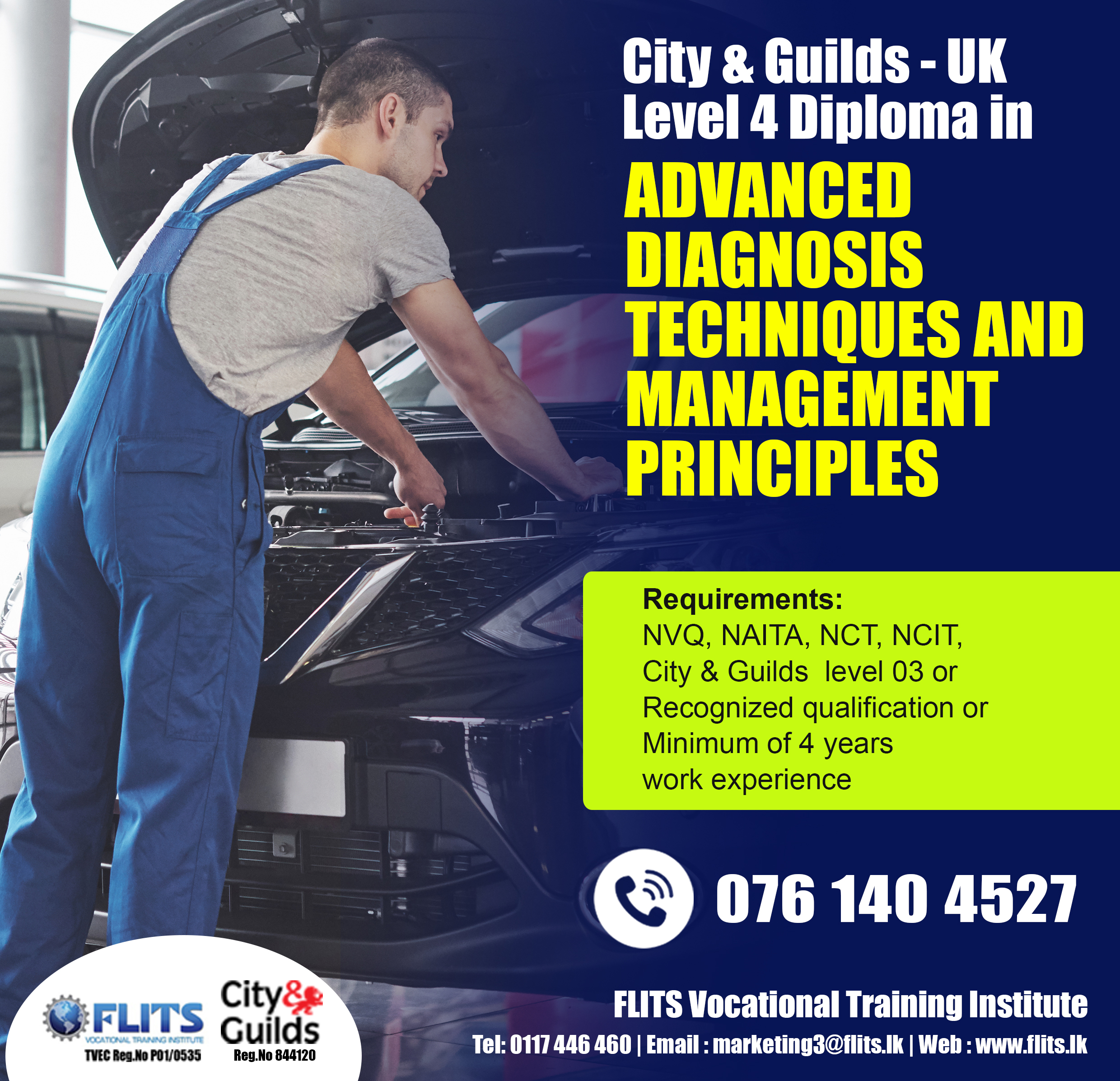 The FLITS Vocational Training Institute is the perfect training outlet in Colombo for a bright future paved in Automobile Engineering and other related engineering fields. Conducted by only the best lecturers pertaining to the relevant areas, FLITS also boasts a longstanding partnership with industry giant Arabian Motors that provides fully-equipped workshop facilities to all our students that making for an unmatched learning experience.
The institute's more student-focused culture has also seen student numbers rise sharply in its weekend classes in addition to the weekday classes, providing further time and space for learning. FLITS are backed by the Tertiary and Vocational Education Commission in Sri Lanka and is also endorsed by the City and Guilds-UK.
Our aim is to give our present youth the opportunity in vocational training where on completion they will be able to earn even while learning as well pursue a course & study not only to the academics, but also vocationally, where our education system does not provide us until we find a way to employment.
Application form

Web site