City & Guilds UK Level 4 Diploma in Advanced Vehicle Diagnostics and Management Principles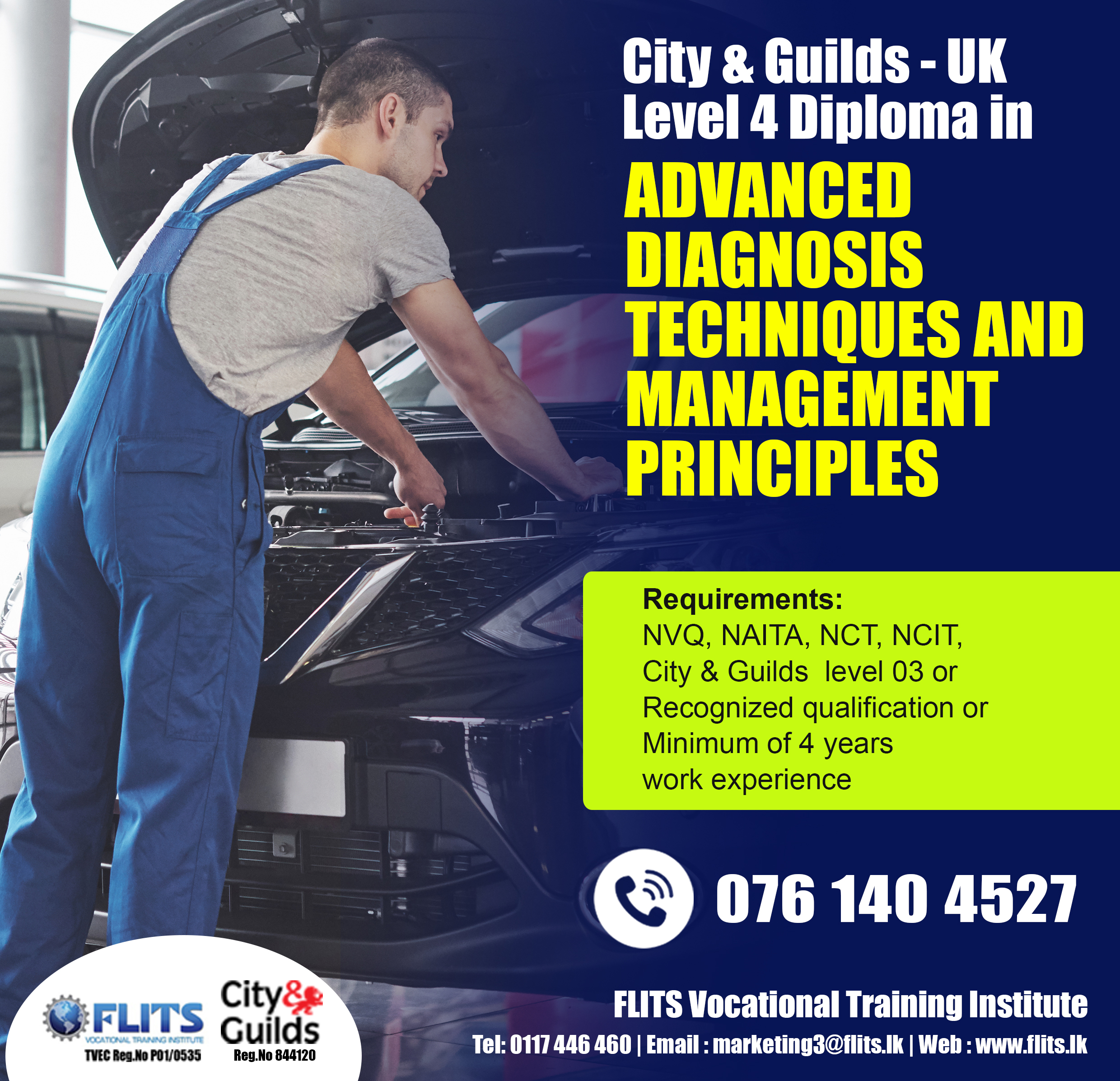 What Is Involved In Studying This Course?
The Level 4 enables learners to enhance their logical thinking skills. Learners completing a level 3 qualification in motor vehicle systems  will already have some knowledge of diagnosing and fixing faults, however, higher level advanced diagnostic skills require not only technical skills but the ability to carry out logical, structured thinking, investigation processes and resolution skills. These skills only come from higher level fault finding independent experience and professional discussion with Master Technicians plus self learning.
What Careers Can This Lead To?
Light Vehicle Master Technician
Heavy Vehicle Master Technician
Workshop Supervisor
Workshop Controller
Contact us on : 0761404527
Email : [email protected] 
Website: www.flits.lk