Alpha Business School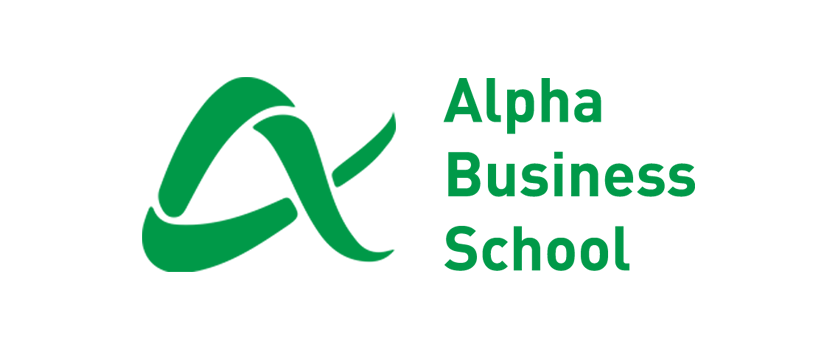 The Alpha Business School is a truly professional ACCA institute, brought to life by true professionals and veterans of the industry. We aim towards creating a new breed of work ready professionals with a formidable balance between knowledge and the application of the acquired knowledge in a professional environment.
At Alpha Business School we focus on what matters the most the well being and genuine concern of our key stakeholder, our students. We make it our utmost priority and our greatest social responsibility to create students who are assets to the organizations employing them and the society they function within, not just with the right set of technical competencies but more importantly the right values, attitudes and ethics needed to form a true professional.
ACCA ( the Association of Chartered Certified Accountants ) is the global body for professional accountants.

We believe that accountancy is vital for economies to grow and prosper, which is why we work all over the world to build the profession and make society fairer and more transparent.

We have more than 208,000 fully qualified members and 503,000 students in 178 countries and we work through a network of 101 offices and centres. They're among the world's best?qualified and most highly sought?after accountants ? and they work in every sector you can imagine.

Organisations know and trust our designation. We're out there every day, connecting with businesses large and small, governments, educational establishments and opinion former's. We're on top of emerging trends, legislation and legal requirements, helping to shape them.

Because of all this, we're able to create the innovative, strategic?thinking accountants our fast?changing world needs.
ACCA qualifications
Are you a school leaver with university entry-level qualification or are you a graduate ?
– Then you meet the entry requirements to start your studies with ACCA Qualification. You can achieve the following qualifications with ACCA.

• The ACCA Qualification
• Diploma in Accounting and Business
• Advanced Diploma in Accounting and Business
• BSc (Hons) degree in Applied Accounting

Why ACCA ?
• Gain a degree plus a professional qualification without doubling your work load
• Number of entry and exit options
• Cost effective option for further studies
• Flexible registration options

Basic requirements for registration
To register for the ACCA Qualification, you need two credit passes in GCE A/L examination and 3 credit passes in GCE O/L examination including maths and English. If you already hold a degree or other professional qualification you may be eligible for exemptions.

To register for any of the Foundations in Accountancy qualifications, prior qualifications are not required.

BSc (Hons) in Applied Accounting
You can achieve a BSc (Hons) degree in Applied Accounting, awarded by Oxford Brookes University, while you work towards your ACCA Qualification. You must complete all Fundamental level exams ( F1-F9 papers ), complete the Professional Ethics Module and submit a Research and Analysis project of 6,500 words.

Apart from the requirements to complete ACCA qualification you only have to complete a business related Research and Analysis project to acquire the degree.